/
/

Interior Wall & Ceiling
Once the electrical and plumbing are installed, interior walls are typically insulated and then closed up with 3/8 inch plywood. A finish covering goes over that, which is glued and/or screwed to the plywood. Finish coverings are usually:
Laminate, such as Wilsonart, Formica or Pionite
Pre-painted, white aluminum sheets
Commercial grade carpet
Like walls, ceilings are generally covered with plywood first, with another finish material glued and/or screwed to the plywood. Some common finish materials for ceilings are padded leather, laminate and carpet. Laminates are available in a variety of colors and patterns. Carpet should be a low knap industrial grade and will help to absorb sound. It is available in a variety of colors as well. Pre-painted aluminum sheets for ceilings are generally white. Other design elements such as mirrors can also be integrated.
There are a lot of materials available, but these are proven ones that have worked well for mobile applications in the past. It's recommended you pick materials that are durable and easy to clean in addition to looking great.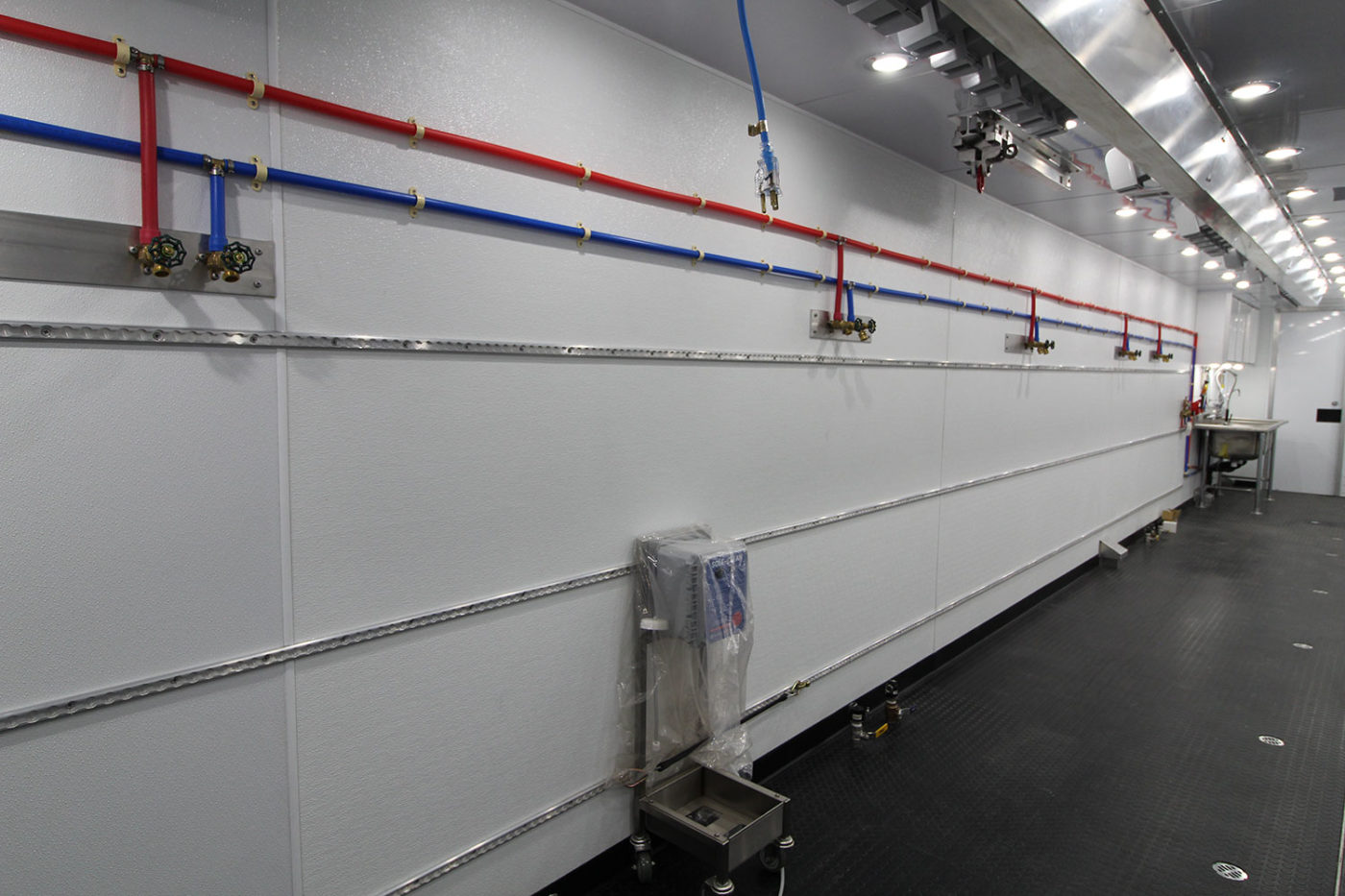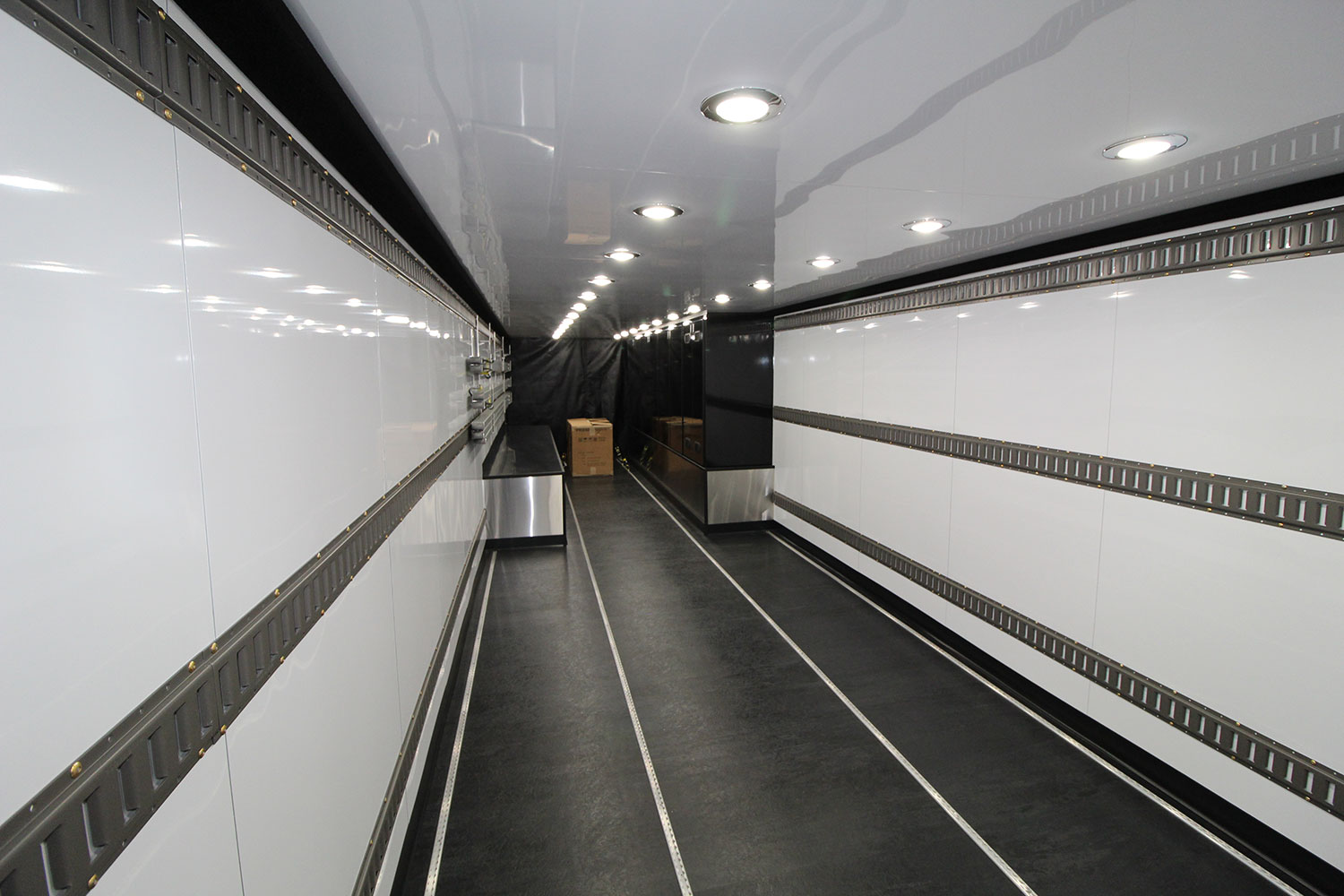 View all options