Meet the Featherlite Specialty Team
Endless possibilities of customization begin with the individual needs of the client. From there, the client's trailer expert, their Featherlite Specialty Sales Manager, is their single point-of-contact responsible for the heavy lifting to make their project a success.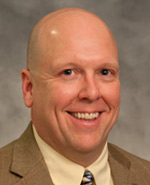 Mark Ackley

Specialty Sales Manager

563-547-6186 office
641-220-5875 cell
mackley@fthr.com
Mark's special areas of expertise include trailer development for marketing firms, government agencies, disaster relief agencies, IMSA teams and commercial car carriers, among other unique specialty clients.
Mark joined Featherlite in 1997. He began in the interiors facility then moved to building lounges in NASCAR transporters. Later he was promoted to supervisor at Featherlite Interiors and then production manager. Mark has been a Featherlite Specialty Sales Manager since 2008.
"Working in the factory for 11 years with engineering and component plant/trailer assembly gave me deep insight into meeting customer objectives by understanding the product from the ground up," Mark said. "This insight helps the process beginning with the goal to finally 'what done looks like.' I am able to guide and suggest ways that the trailer can be manufactured most efficiently to meet the needs desired."
Apart from Featherlite, Mark has trained and raised paint horses his entire life. Before starting at Featherlite, Mark was in hotel and restaurant management–another discipline where meeting customer needs is extremely important.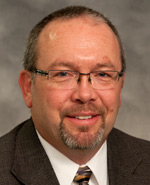 Mike Galvin

Senior Specialty Sales Manager
563-547-6062 office
641-220-3392 cell
mgalvin@fthr.com
Mike's special areas of expertise include trailer development for racing teams from sanctions such as NASCAR and World of Outlaw Sprint car teams. He also specializes in working with customers who need custom motorcycle, command center, mobile display, medical and vending trailers.
Mike has been with Featherlite in the sales department for over 25 years. Prior to that, he did Featherlite trailer design and manufacturing for five years.
According to Mike, "making each project better than the last", is what has made his service to the client so interesting and enjoyable over the past 25 years.
Before he joined Featherlite, Mike was a tool maker for a tool and die company. Today, when not working, he enjoys watching his children compete in sporting events and working with youth wrestling programs, as well as hunting, fishing and golfing, when time allows.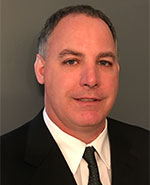 Donnie Jewell
Specialty Sales Manager
563-547-7258 office
336-345-5351 cell
djewell@fthr.com
Donnie's experience in the trailer industry spans 20 years with special expertise in the areas of motorsports, corporate sales, equestrian and the medical industry. His motorsports focus at Featherlite includes working with teams within the IndyCar Series and NHRA, in addition to teams participating in motocross.
"Helping a team or client build something completely unique," is what Donnie especially enjoys about his work within the specialty trailer industry. "There is something different all the time, which makes this business so enjoyable," he says. "I enjoy taking a customer's challenges and helping to turn it into something unique that meets and exceeds their expectations."
Based in North Carolina, Donnie's interests outside of Featherlite include snowmobiling, skiing, golfing, watching sporting events and enjoying time with his wife and two children.