/
/

Interior Electrical & Lighting
A wide variety of lighting and electrical options are available inside your specialty trailer. 120 volt electric outlets are most recommended. These can be placed where you want and wherever they will fit. You will need to work with your Specialty Sales Manager to determine number and placement.
A wide variety of lighting is also available. Flush mount means that the front of the light fixture is recessed so it is flush with the ceiling surface. Surface mount means that the rear of fixture is mounted to the ceiling surface so the fixture protrudes from the ceiling surface.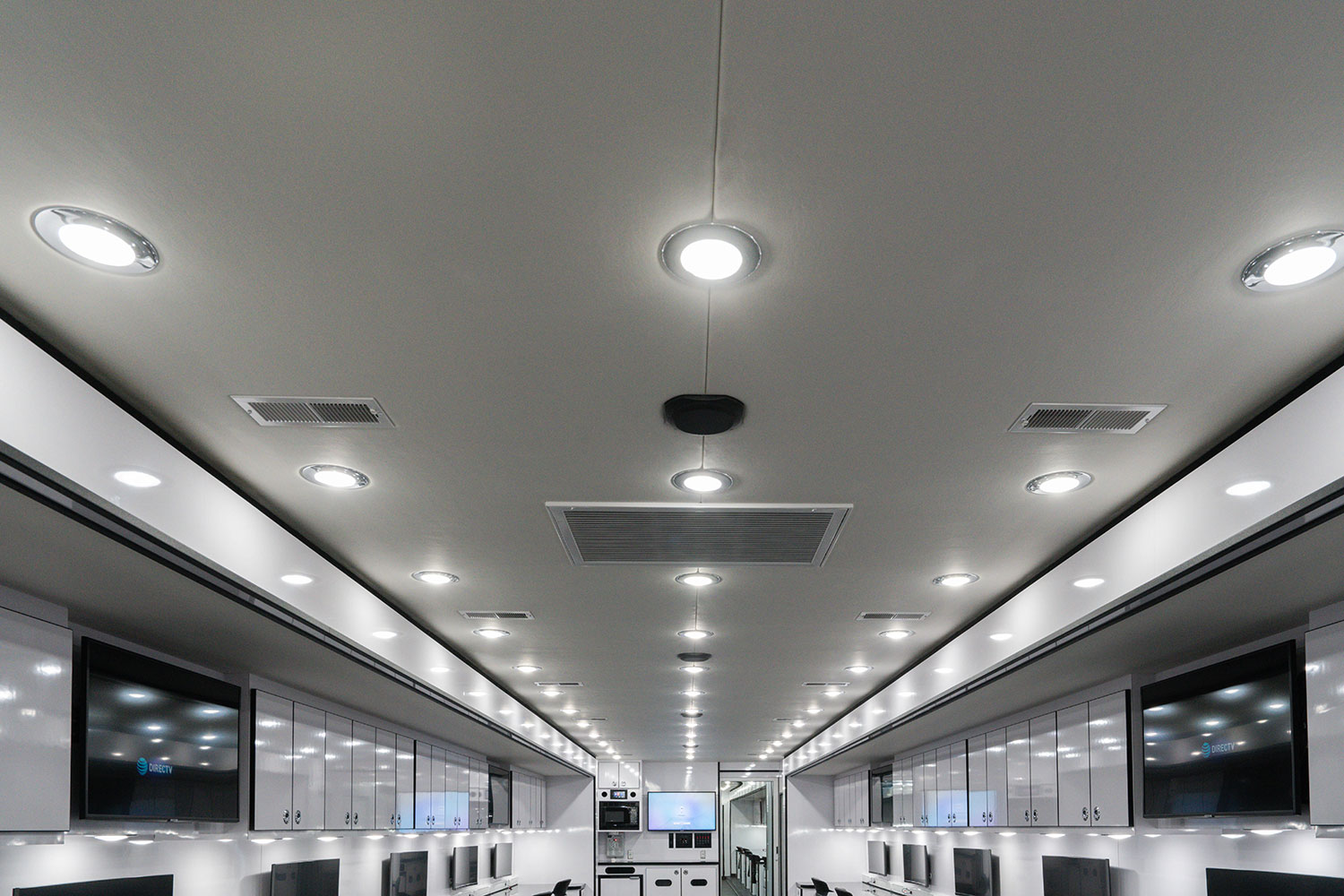 View all options