Featherlite offers a number of door and window options for your specialty trailer, including durable double seal doors, storefront style rear doors and sliding windows, among others.
Some manufacturers use mass produced doors, primarily designed for the RV industry. Others make their own. Featherlite offers either. Typically, mass-produced doors are used on bumper pull and gooseneck trailers and custom made ones are used on semi trailers. Custom made doors are a two inch thick, double wall construction with double edges for seals. The double-seal design provides a significantly better seal to keep road dirt, dust and rain out.
Double glass storefront style doors are often used in the rear of trailers for easy access inside, in addition to the typical side doors.
Windows can be installed in a wide variety of sizes and features. They can open with a slide or hinged design or be fixed. Windows can also be tinted or clear and a variety of coverings are available.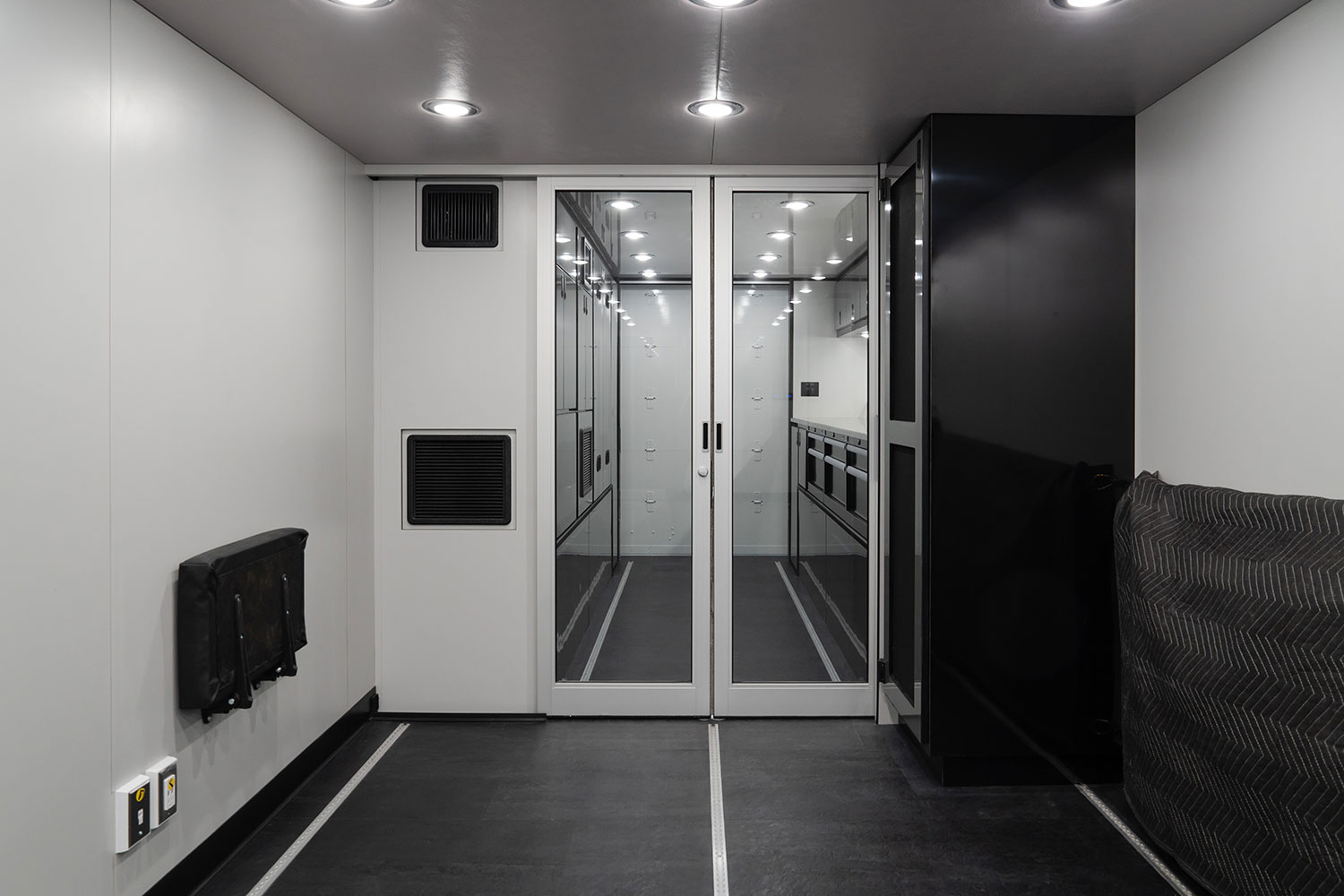 View all options