/
/

Cabinets and Furniture
Cabinetry includes countertops, overhead cabinets and doors, cabinets under countertops or desktops, desks, tables, closets, drawers, and doors. They are custom-fitted to meet the needs of your trailer design.
Cabinets are first designed on the computer (CAD). Then laminated wood pieces are cut to spec with a computer-controlled router, edged and glued and screwed together into three-dimensional pieces. Cabinets can also be made out of other materials, like aluminum, if desired, but wood covered with laminate is most common.
Countertops can be made with laminate, aluminum, stainless steel or solid surfaces like Corian or granite.
Furniture can be either purchased or custom made. For example, a desk chair could be purchased, but a sofa would be most likely built-in. Tables would typically be custom made to fit the design but could also be purchased. Bed frames can be custom built with purchased mattresses. Beds can be hideaway or fixed.
A popular option for race transporters and car haulers is roller drawer cabinets. This option offers a durable, lightweight and great looking cabinet in your trailer.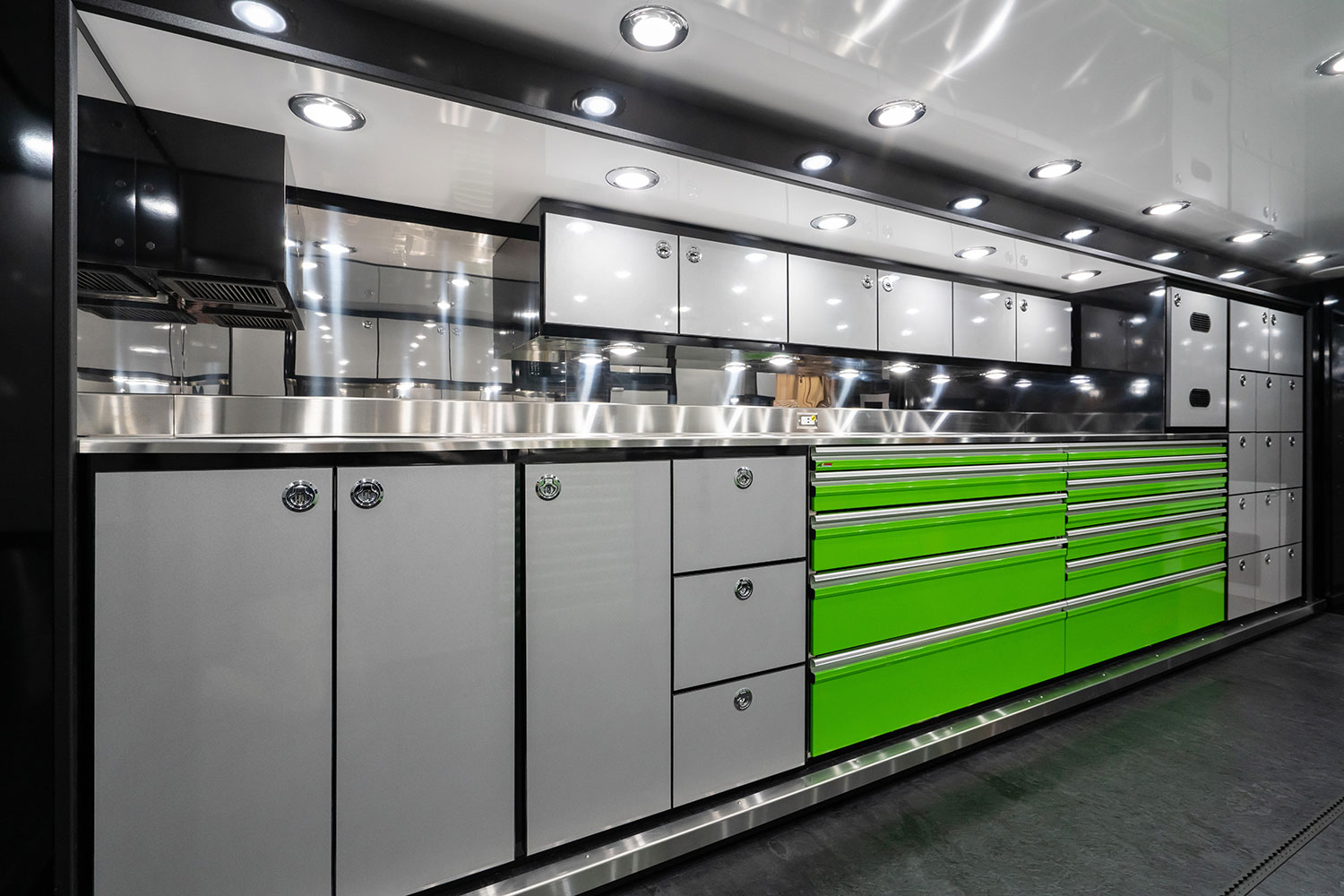 View all options