Awnings can run the entire length of your trailer and on both sides if desired to give additional protection from the elements or to expand the space beyond your actual trailer. If you're using your trailer for food service or hospitality purposes, it gives an excellent outdoor seating area. How far the awning extends from the trailer depends on the design and the attaching point to the trailer. The two main types of awnings are free-standing, which are limited to 15 feet, and a down pole design that can go as far as 32 feet. Awnings can also be simply used over the entrance of a door as well.
Specialty trailer awnings use heavy-duty canvas or sailcloth supported by aluminum rafters. Eyes on the end of the aluminum rafters are placed on hooks that are permanently mounted on the side of the trailer. Both styles of awnings—free standing and one that uses down poles – can be set up in about a half-hour and do not require tools.
The awning height, at its lowest point, which is furthest from the trailer, needs to be high enough to walk under, so approximately 6.5 feet. The awning must also be sloped to shed rain. To provide the slope, it must attach to the trailer at a higher point than 6.5 feet. How high? It depends on the slope and how far it extends from the trailer, but it's possible that the desired attaching point might be higher than the roof of the trailer. If so, a marquee can be added to provide that.
The commercial-grade design of Featherlite awnings are extra durable during wind and allow you to add side curtains, windows, and doors. Canvas is available in one solid color or with graphics, such as your logo, if desired.
Interior lights can be suspended from the rafter poles if desired. Ceiling fans can also be suspended from rafters. You'll want to make sure that you have sufficient exterior electric outlets to support whatever you will be doing under the awning.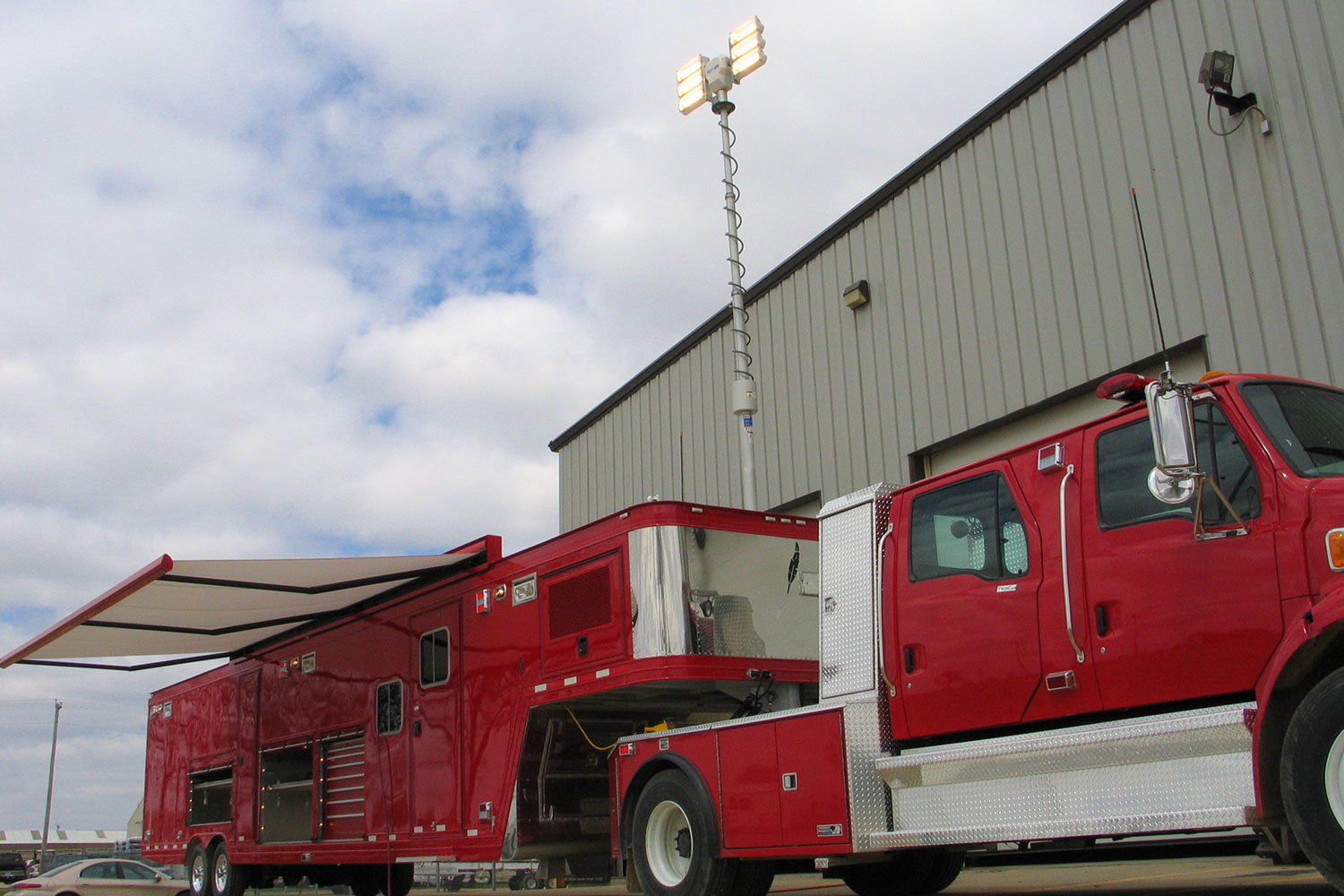 View all options